The Washington County School System serves approximately 1,800 students.
The district has four schools, with two of those located on a central campus in Springfield: Washington County Elementary and Washington County Middle School. Opened in 2015, the new Washington County High School is located on the Highway 150 Bypass. The fourth school, North Washington School, is located in the northern portion of the county and offers a pre-school through 8th grade facility in Willisburg.
Washington County Schools consistently score among the top in the region academically. The high school has very successful Family and Consumer Science and Agriculture programs, and the schools value and promote Washington County's rich historical heritage. Students actively participate in community historical and arts events, and the administrators and staff strive to value diversity and provide the necessary tools for all students to be successful adults in an ever-changing world. Athletic facilities include baseball, softball and football fields, a running track, and tennis courts.
Other noteworthy facts include attendance records that consistently rank among the very best in the state, a teacher to pupil ratio of 15.7 to one, and a high school that is accredited by the Southern Association of Colleges. The Washington County High School has an industry workforce training program designed to improve:
• The quality of workers recruited from high school.
• To upgrade employees presently employed by local industries.
This is a program initiated by the Public Schools, assisted and funded by State government, and designed by local plant managers – a team effort to bring local industries into a competitive position in the modern world of commerce.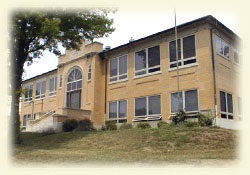 Established in 1929, St. Dominic Elementary School provides an educational program that promotes academic excellence, with emphasis on teaching Catholic faith, morals and values. St. Dominic's offer preschool through 8th grade.
For more information, call (859) 336-7165 or visit www.stdominicelem.org.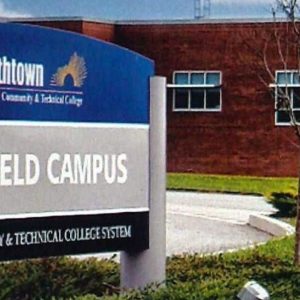 Elizabethtown Community & Technical College (ECTC) is a regional division of the Kentucky Community & Technical College System. The college provides access to educational programs and services for citizens living in Washington, Marion, Nelson, Spencer and surrounding counties.
The ECTC Springfield Campus offers technical programs in machine tool, industrial maintenance and electricity along with others, allowing students to obtain an associate degree, diploma or certificate.  The campus also offers education courses for area professionals and non-credit, personal enrichment courses for local citizens.
Vocational-Technical Training
Kentucky Tech schools are operated by the Cabinet for Workforce Development and provide secondary and post-secondary vocational-technical training.
Customized Training
The Kentucky Tech system, through its Training and Development Coordinators, will provide technical assistance and will identify and develop low-cost customized training programs and services for both established and prospective businesses.
Assessment Services
Kentucky Tech Career Connection offers to business, education, and government agencies customized assessment in career inventories, interest inventories, psychomotor skills and academic potential as well as pre-hire assessment.
Adult Education Services
Adult education programs are available to adults who want to develop new skills, improve basic skills or earn a high school equivalency diploma. In Springfield, adult literacy and adult basic education are provided by the Washington County Board of Education.
Bluegrass State Skills Corporation
The Bluegrass State Skills Corporation, an independent public corporation created and funded by the Kentucky General Assembly, provides programs of skills training to meet the needs of business and industry from entry level to advanced training, and from upgrading present employees to retraining experienced workers.
The Bluegrass State Skills Corporation is a major source of skills training assistance for a new or existing company. The Corporation works in partnership with other employment and job training resources and programs, as well as Kentucky's economic development activities, to package a program customized to meet the specific needs of a company.